The Blockade, the Conflict and Mental Health
Since 2006, children living under siege in Gaza have experienced three major military assaults that have caused the death of loved ones and the destruction of familiar surroundings. The continuous blockade and regular Israeli bombardments create an atmosphere of fear and uncertainty that can lead to ongoing trauma, necessitating the engagement of each suffering child's parents and teachers.
Building a Trauma-Informed System of Care
UPA's Healing Through Feeling program is building a cushion of support around Gaza's children by hiring local mental health practitioners (MHPs) and providing them with cutting-edge training and professional development. In turn, these practitioners forge partnerships with non-governmental kindergartens and summer camps in Gaza. They then lead psycho-education sessions for parents and teachers to increase awareness of trauma and its symptoms as well as to provide tools caregivers can use to alleviate trauma in their children.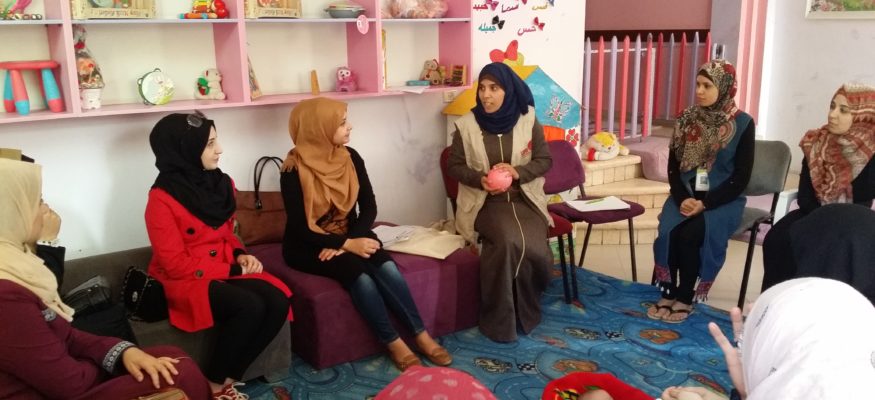 Program Materials
After each set of psycho-education sessions is complete, UPA's mental health practitioners distribute take-home kits of art supplies, toys, and five American Psychological Association children's books on trauma to parents and teachers who have completed our training.  Children's art is often an indicator of their level of trauma or emotional disturbance. We can safely say that for children, art makes the invisible, visible. With these supplies, parents and teachers can put what they learned into practice and help MHPs identify which children need additional help.
UPA was proud to strike a licensing agreement with the American Psychological Association granting us the rights to translate, format, and print five of their most effective children's books.
Statistics
During the 2014 Conflict:
1,462 civilians in Gaza were killed, including 551 children
11,231 Palestinians were injured, including 3,436 children and 3,540 women; 10% suffer permanent disability
18,000 housing units were destroyed in whole or part
Over 50% of Gaza's kindergartens were damaged, and 11 were completely destroyed
As of February 2016, only 16% of the housing units had been reconstructed or repaired
Source: UN OCHA
Literature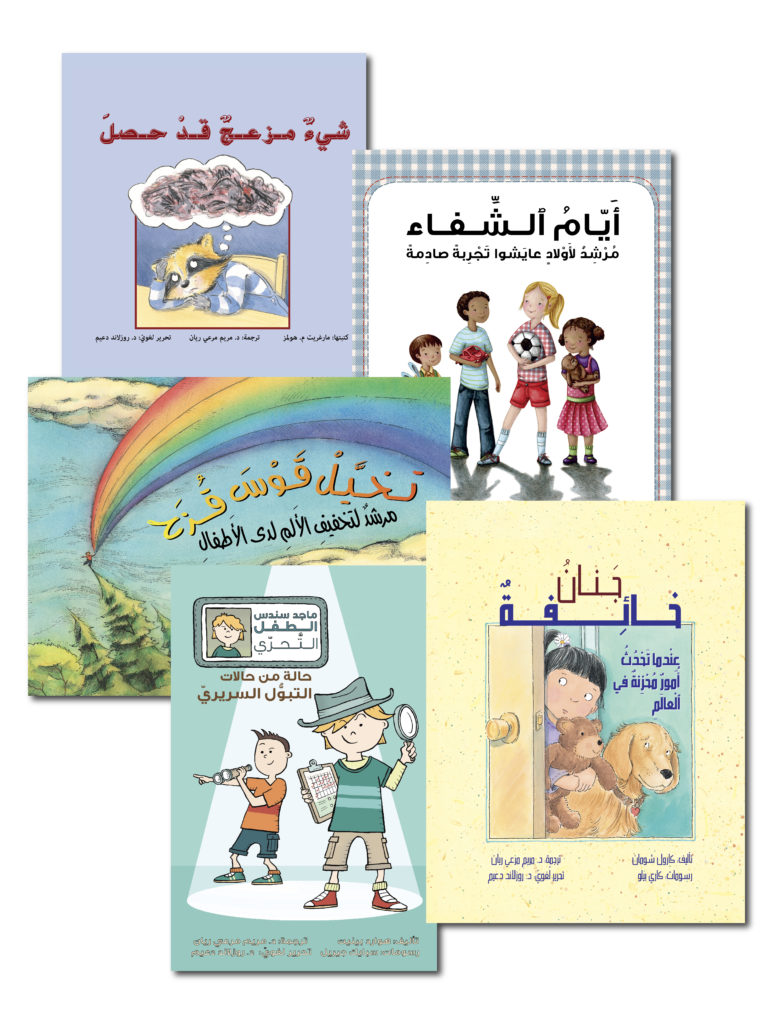 Mariam Mari Ryan, Ph.D. (Book Translator, Volunteer)
Dr. Ryan translated the books into Arabic. She is a Palestinian educational psychologist and retired university professor. Dr. Mari has founded and conducted research on many organizations and institutions related to women, children, education, and human rights. She is founder of Galilee Center for Social Research, as well as Acre Arab Women Association and the Arab Child Pedagogical Center.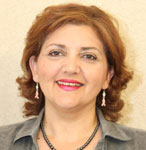 Roseland Da'eem, Ph.D. (Book Editor, Volunteer)
Dr. Da'eem is a researcher, lecture, writer and editor. Dr. Da'eem's background is in comparative literature, children's literature, language instruction (first and foreign language), comparative culture and descriptive ethnography. She is a lecturer in the Arab Academic College for Education in Haifa, and has published several articles in literary research as well as children's stories.